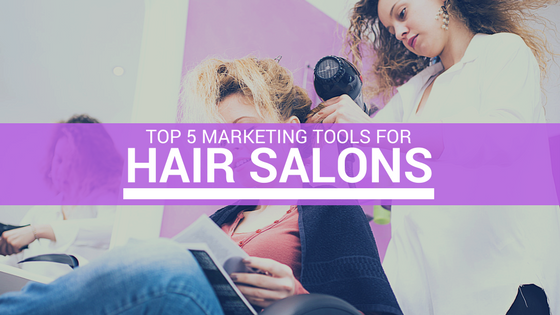 If you're running a hair salon, you're probably looking for every advantage you can get when it comes to marketing your business. We get it - in the highly-competitive world of cosmetology, you need every edge you can get over the competition!
Well, you're in luck. You've just stumbled across the perfect resource - keep reading, and learn about the top 5 marketing tools you can use to help your hair salon succeed, and bring in more customers!

1. Social Media Platforms
Social media is a total godsend to hair salons. It's never been easier to engage with both past and potential customers, share photos of your work, and offer discounts, giveaways, and more!
But not all social media platforms are built alike. We recommend you focus your marketing efforts on 2 primary channels - Facebook and Instagram. Here are some tips on using each social media platform to its fullest potential!
Facebook - Facebook is a great place to share the stories of your customers, photos of your salon and your customers, and longer-form web content! You can post just about anything on Facebook - and best of all, it's easy to share content from other pages! This can help you maintain an active presence on your Facebook page, while minimizing the amount of time you have to spend writing new posts.
Instagram - Instagram is the ideal place to share photos of your work. In fact, it's a good idea to get into the habit of asking each customer whether or not they'd be willing to be featured on your Instagram account. By featuring your customers and their new hairstyles, you can easily post multiple times per day, and give potential visitors a more in-depth look at the typical styles and cuts available at your salon!
Used correctly, these two social media platforms are incredible tools for salon owners, and can really help you build your brand image, and a larger client base!
[click to continue...]
Sign up now and try our services for free!
Use the promo code DMCBLOG and get 25 free extra credits