Video Transcript - What Is A Phone Tree? - A Comprehensive Guide To Phone Tree Systems
Below we have the transcript for our Phone Tree Systems video - each slide has been broken apart, click on the image to view the original slide.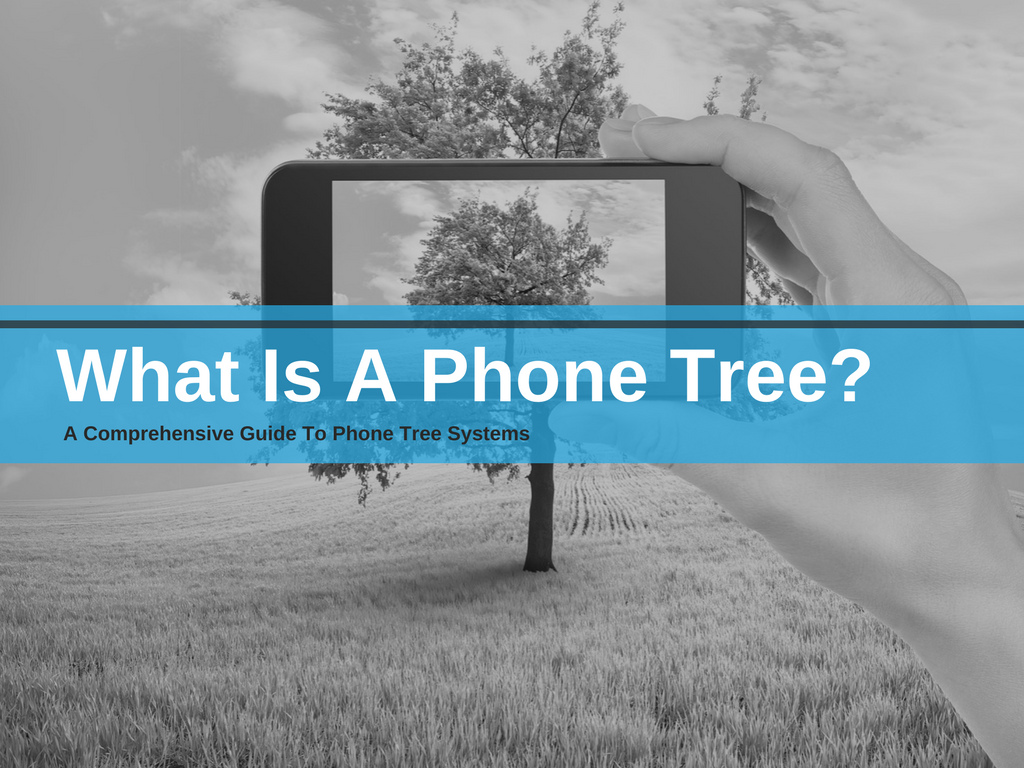 Slide One - Introduction
Hello everyone, today we are going to take an in-depth look at phone tree systems. What is a phone tree? How do phone trees work? Who Uses Phone Trees? All of these questions and more will be answered in this video.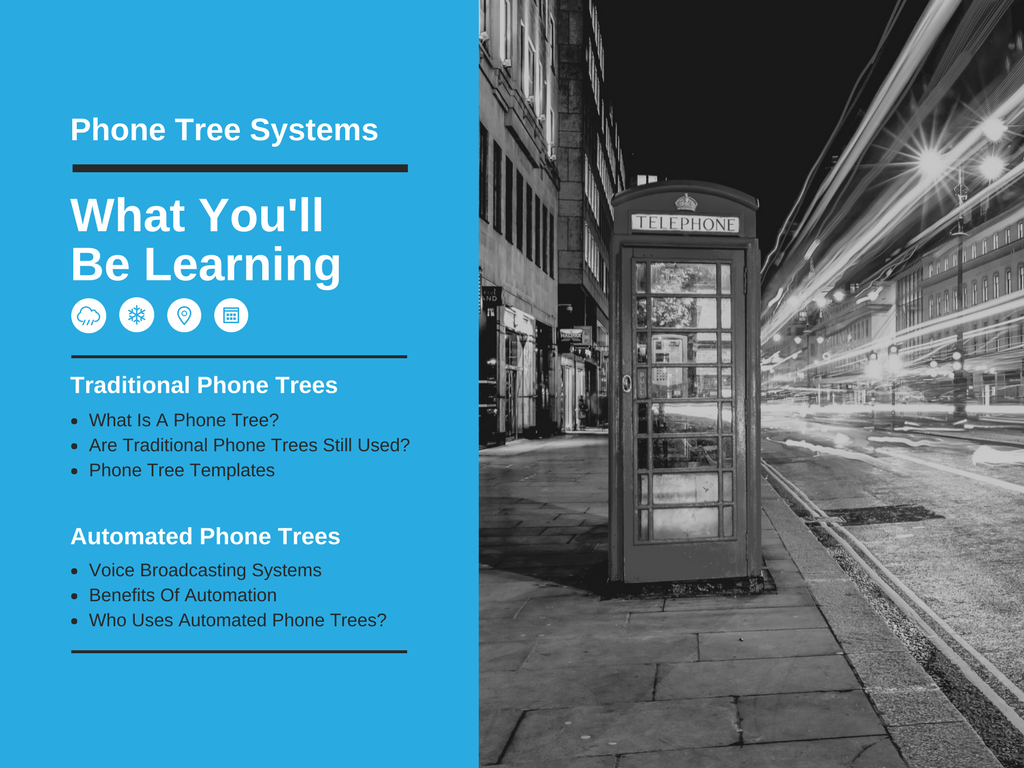 Slide Two - Phone Tree Systems Overview
Phone Tree Systems are split up into two different categories, Traditional Phone Trees and Automated Phone Trees - today you'll learn what a traditional phone tree is, if they are still in use and how phone tree templates work. You'll also be learning about voice broadcasting systems, the benefits of phone tree automation and who exactly uses them.
[click to continue...]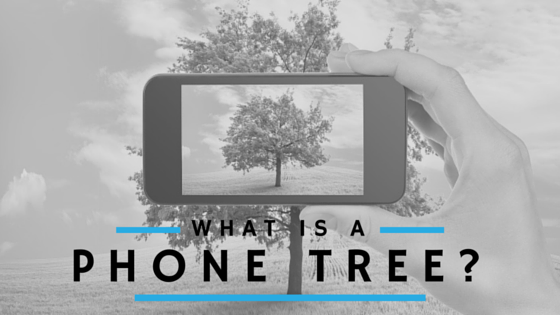 For as long as humans have inhabited the earth, there has been a desire to share information easily. From drawings on stone to emoji use on Facebook, simplified methods of communication are always being sought out. A phone tree is one example of communication that serves a specific purpose when you need to get a message heard. What is a phone tree?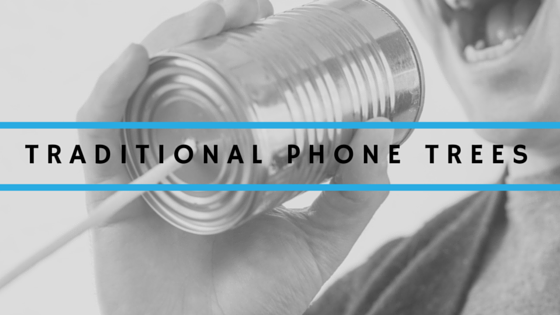 Traditional Phone Trees
The concept of a phone tree has existed in one form or another since before phones even existed. Its purpose is to organize people in such a way that information can be spread quickly. Once the phone was invented, actual phone trees followed, and the distribution of important information to large groups became even easier to accomplish.
[click to continue...]
Sign up now and try our services for free!
Use the promo code DMCBLOG and get 25 free extra credits