Video Transcript - What Is A Phone Tree? - A Comprehensive Guide To Phone Tree Systems
Below we have the transcript for our Phone Tree Systems video - each slide has been broken apart, click on the image to view the original slide.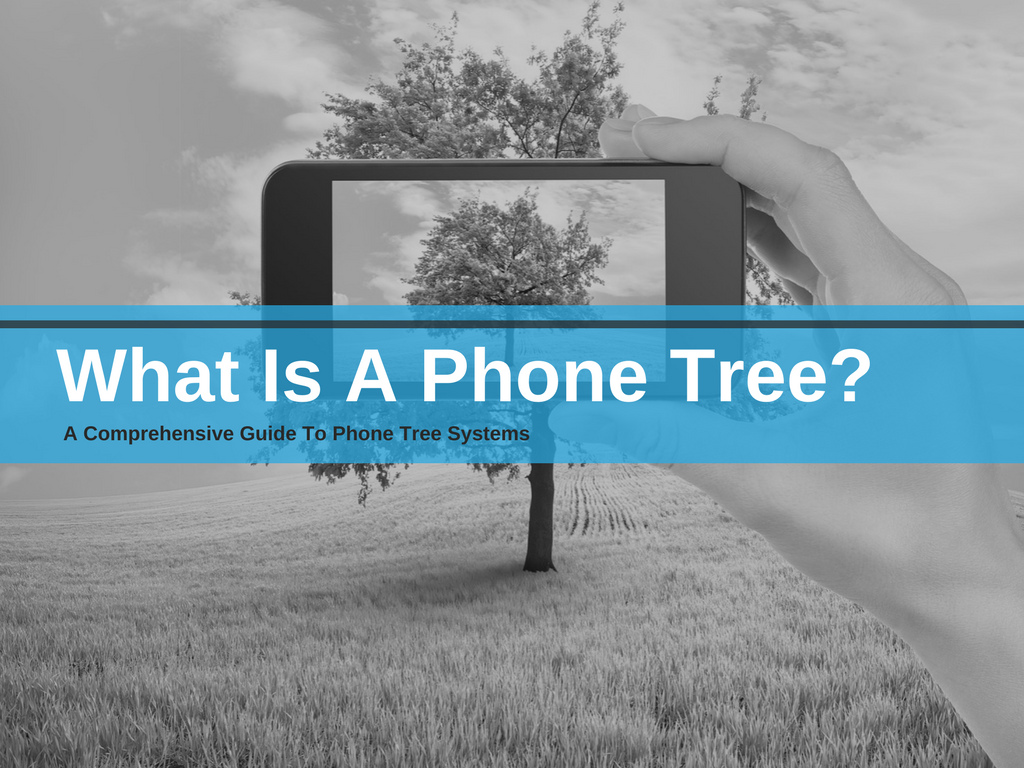 Slide One - Introduction
Hello everyone, today we are going to take an in-depth look at phone tree systems. What is a phone tree? How do phone trees work? Who Uses Phone Trees? All of these questions and more will be answered in this video.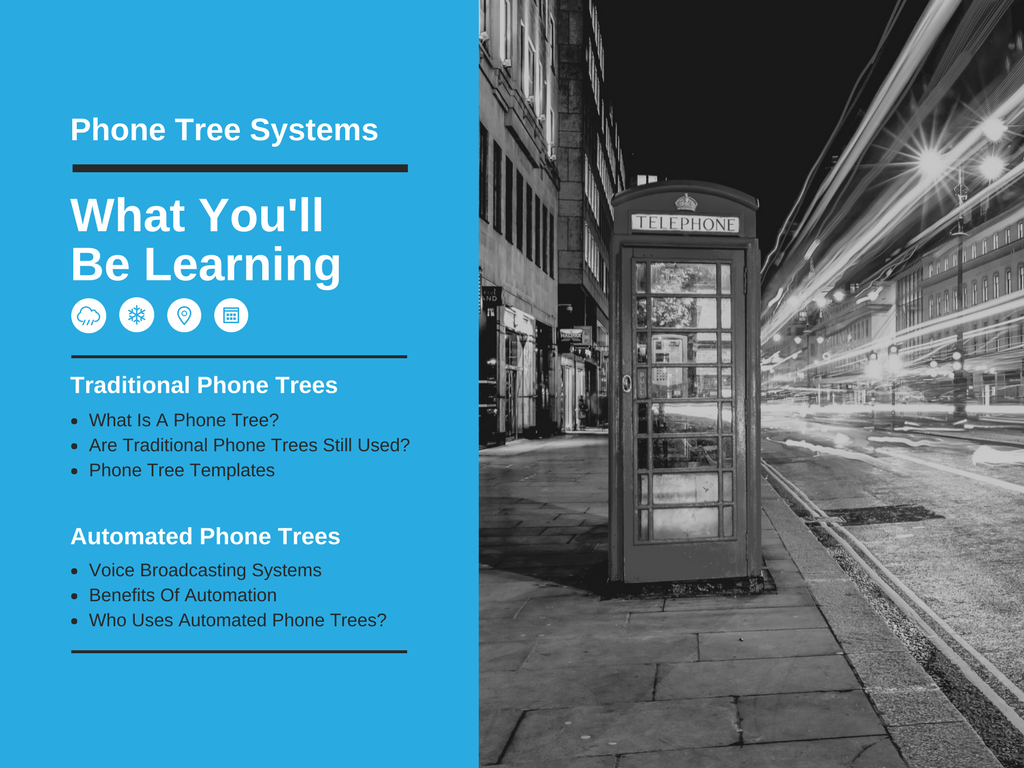 Slide Two - Phone Tree Systems Overview
Phone Tree Systems are split up into two different categories, Traditional Phone Trees and Automated Phone Trees - today you'll learn what a traditional phone tree is, if they are still in use and how phone tree templates work. You'll also be learning about voice broadcasting systems, the benefits of phone tree automation and who exactly uses them.
[click to continue...]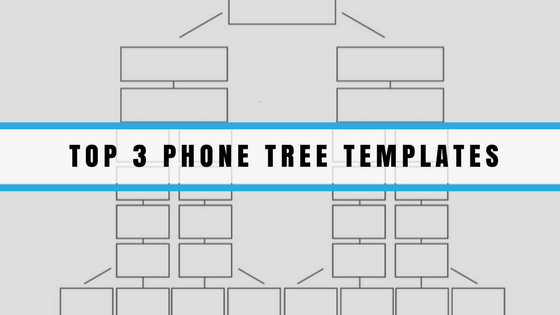 Any organization that has more than two members needs a way to relay information effectively. Emergencies and last minute cancellations will at some point affect any organization's plans or activities. In order to get that message across to all members, many of these groups are still relying on the outdated method of printing and filling out a phone tree template.
How to Use Phone Tree Templates
A calling tree works like a pyramid and we have included several phone tree templates as examples. The top person will be the one leading the group and therefore the most likely to receive emergent information. He or she will then call three or four people and relay the news. They in turn will call three or four people and the routine continues like this until everyone is informed. While it may sound good in theory, there are too many variables to make it a truly effective way of communication.
Start from the top. If the first caller is only able to reach three of his four contacts, what happens next? It is not only one person who will miss out on the information but all that are supposed to follow him. This would mean that one quarter of the members who should be informed are now being completely left out of the loop. Of course, ideally there would be a back-up plan in place, but right from the first round of calls we are already seeing flaws in the system.
That break in the chain could occur at any point. People are not always going to be available to answer their phone. Or maybe they have changed their phone number and forgot to update the phone tree. Whatever the case may be, one broken link is enough to make the entire system unreliable.
Printable + Downloadable Phone Tree Templates
While manual phone trees may not be the most efficient form of communication (see below), we know that a lot of people still rely on them. DialMyCalls has created free phone tree templates for everyone to use as a form of communication. Whether you are a small sports league or a church with several people helping out with weekly services, you will find the top three phone tree templates below that will cater to your needs.
Basic Phone Tree Template (Up to 27 people)
(basic-phone-tree-template.png - click image for full size)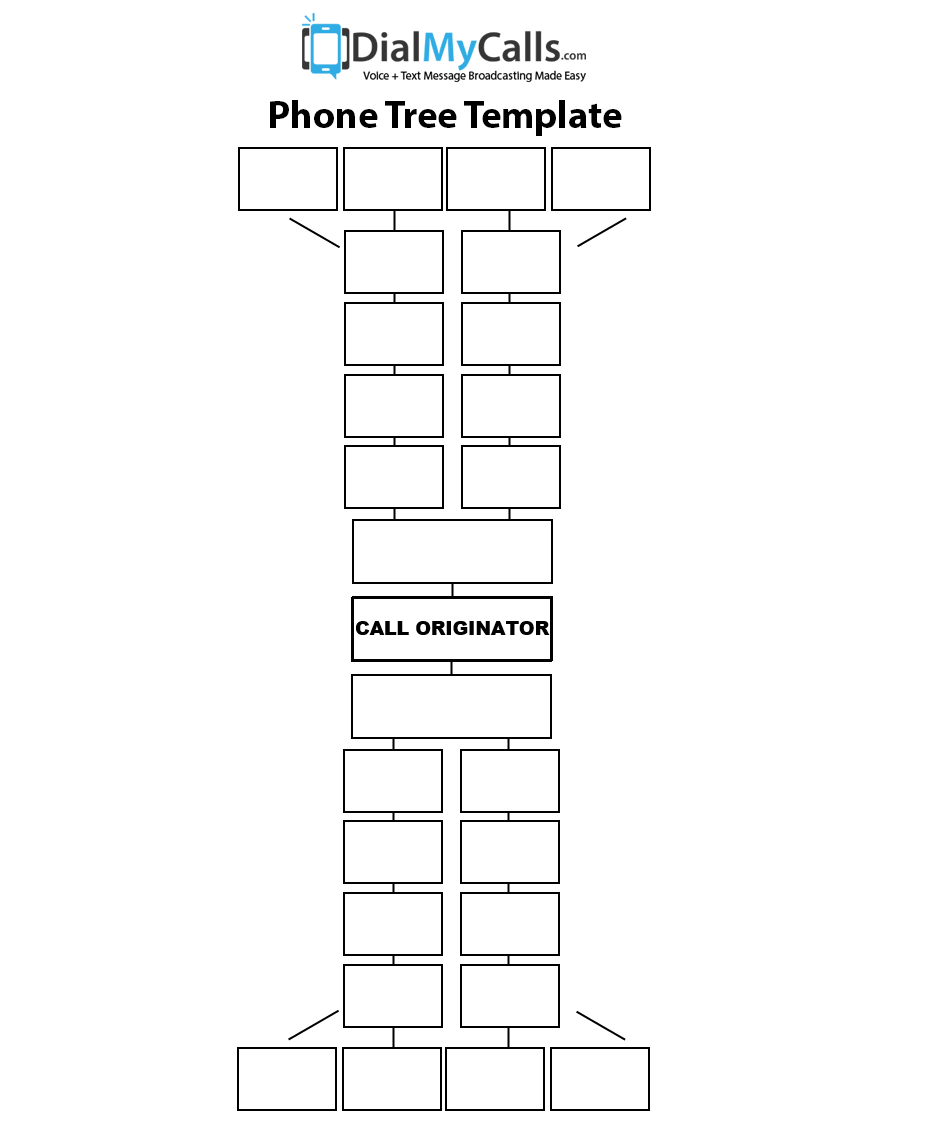 (basic-phone-tree-template.pdf - right-click, save link as to download basic phone tree template PDF)
[click to continue...]
Sign up now and try our services for free!
Use the promo code DMCBLOG and get 25 free extra credits