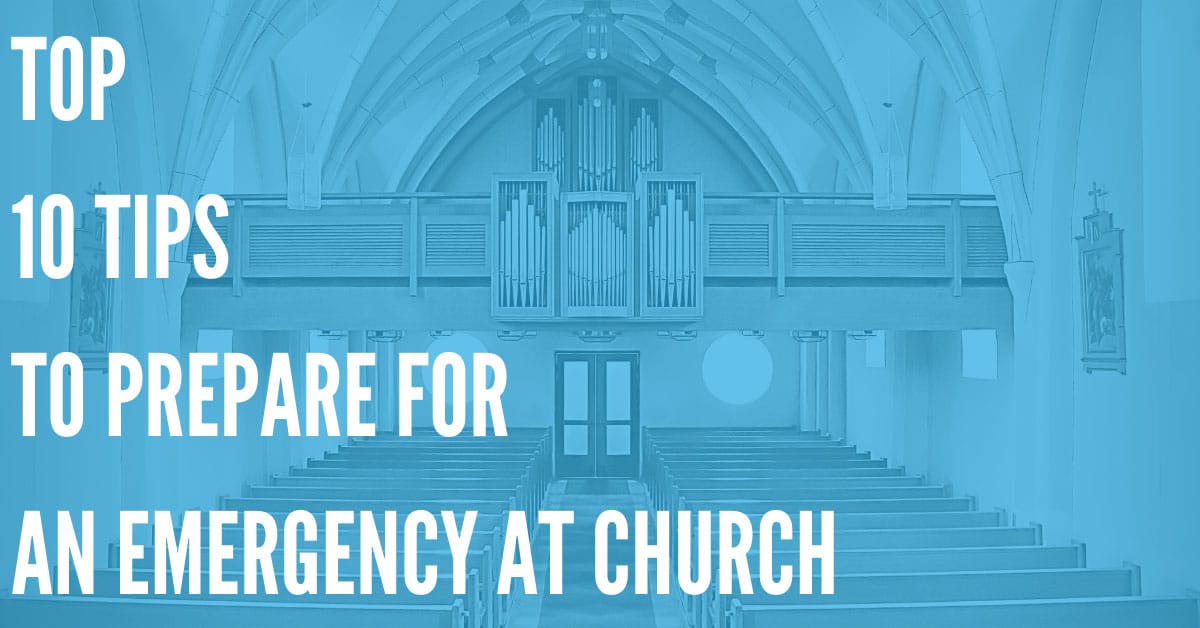 Keeping your congregation safe from an emergency such as a natural disaster, fire, or even a situation like an active shooter or other violent person entering your church should be one of your top priorities. So, in this guide, we'll discuss a few helpful church safety tips that can help you keep your church members safe – in any situation.
1. Have an Emergency Action Plan (EAP) That Defines Staff Roles in an Emergency
First and foremost, you should develop an Emergency Action Plan (EAP) for your church. This document outlines the responsibilities of each person and the actions you'll take in an emergency, such as:
Who will contact 911?
Who will communicate with authorities?
Who will speak to the media?
Who is responsible for directing evacuations?
This guide from OSHA is mostly intended for small businesses – but is still helpful for outlining the basics about what an EAP should contain, and how you can build an emergency action plan for your church.
2. Create a Single Entrance into Your Church
During a service or any event where there are a large number of people inside your church, you should make sure that all of the doors and other entrances to your facility are locked from the outside – but unlocked from the inside.
This is because it's much easier to monitor the security of your building when there is only a single entrance. Anyone who approaches can be quickly assessed, and you won't have to worry about anyone sneaking in through a side entrance.
However, you should still make sure that all exit doors are unlocked from the inside, as this is important for evacuations. Locking your exit doors from the inside may actually be illegal due to fire code violations.
3. Consider Implementing Regular Fire Drills
Having fire drills regularly at your church is a good way to familiarize your congregation with the process of evacuating in an emergency. You can consider having a fire drill immediately after your Sunday church service is over. This will help your members learn what they're expected to do when evacuating – and make it easier for them to escape danger in a dangerous situation.
4. Have AEDs (Automated External Defibrillators) and CPR-Certified Staff on Hand
You're much more likely to have a medical emergency in your church than you are to be affected by a natural disaster, or an issue like a violent person attacking your congregation.
Because of this, ensuring that you have AEDs easily-accessible and that your church staff and volunteers know CPR is essential. With CPR and an AED, you may be able to save the life of a member or visitor if they experience an issue like a heart attack or other similar medical issue.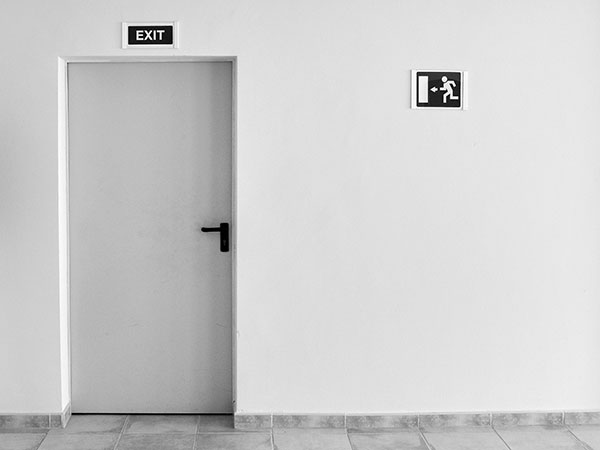 5. Have Emergency Lights and Plenty of Signage Indicating Emergency Exits
Make sure you clearly mark emergency exits and have emergency battery or generator-powered lighting that can light the way to the exits even if your church loses power. This will ensure that your members can always follow marked escape routes, even when the power has gone out.
6. Install Video Surveillance Equipment
Video surveillance equipment could deter an attacker or a thief from trying to come into your church. Today, you can purchase a video surveillance system for only a few hundred dollars, and place surveillance equipment near the entrances of your building, and also in areas like the children's care area and sanctuary.
7. Keep an Eye on Weather Conditions and Cancel Your Service, If Necessary
For the safety of your congregation, you should avoid holding church services if the weather could be potentially dangerous. Severe flooding, tornado conditions, and sleet or icy roads can all be dangerous, and may require you to cancel your church service.
Use your best judgment. And if you do decide to cancel your church service, make sure that all of your members know. We recommend using a tool like DialMyCalls to send emergency notifications to all of your members via mass text message.
Church Emergency Mass Text Sample:
Due to severe weather in our area, all services for today have been cancelled - we hope that everyone remains safe!
You can also use DialMyCalls to send pre-recorded voice messages and email notifications, ensuring that your members know that they should not plan to come to your church for the service. This will help keep them safe.
8. Ask for Volunteers to Monitor Church Facilities During the Service
Having a few members volunteer for security every week is a good idea. You can have someone patrolling the parking lot, monitoring the entrance to the building, and monitoring the church sanctuary during the service, for example. Consider investing in two-way radios, so that these volunteers can communicate with each other and with staff members to alert them of any potentially dangerous threats.
9. Don't Allow Anyone into Your Children's Area Without Identification
Your children's area should be off-limits to anyone who does not identify themselves, and you should keep a record of all visitors to the children's area, and who is volunteering each Sunday. Child abuse is not something that we ever want to think about as members of the church – but it is a part of the reality of our sinful world, and it is our responsibility to make sure it never happens in our churches.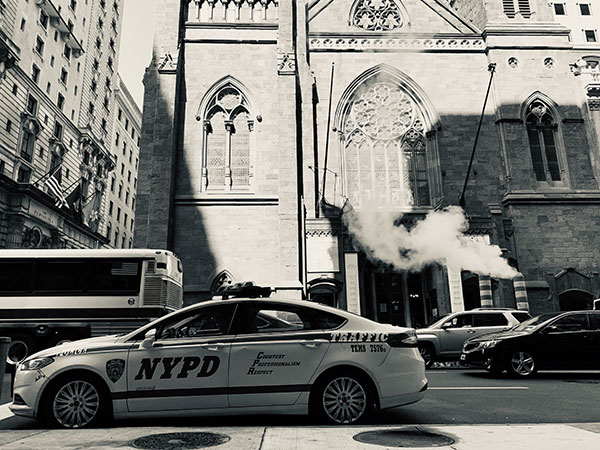 10. Ask Local Law Enforcement for Help
If your church is very large, you may be able to ask local law enforcement for help – they may send an officer to your church to monitor the entrance during the Sunday service, for example.
You can also ask for a consultation with a police officer to discuss the security of your building, and any other strategies you may be able to use to make your church a safer place for your congregation.
Worship in Safety – Follow These Tips to Enhance Security at Your Church
No matter where you worship, it's important to be ready for emergencies. Whether it's an issue like a fire, a natural disaster, inclement weather, or even a violent person trying to gain entrance to your church, you must be prepared – even if you never expect such an incident to occur. And with these 10 church emergency safety tips, you'll be able to secure your building, protect your members, keep everyone notified, and be ready for almost any emergency incident.
For more information on how you can use DialMyCalls' mass texting platform for emergencies at your church, contact us today!