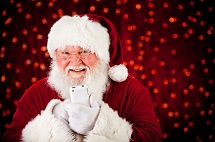 DialMyCalls is proud to announce the launch of our free Santa Calls to help celebrate Christmas.
Send your child a personalized message from Santa Claus this Christmas season with our brand new Santa Calls. Brighten the day of your children when they receive a special voice message from the North Pole!
[click to continue...]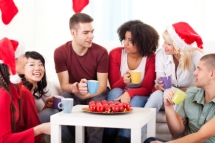 Use the power of DialMyCalls' holiday calls to plan Christmas parties by sending out custom invitations.
Are you excited for the upcoming Christmas 2011 holiday? We here at DialMyCalls are looking forward to the various festivities in the month of December and want to help everyone plan the perfect holiday party. Our holiday calls allow users to send out hundreds of thousands of party invitations in an instant.
[click to continue...]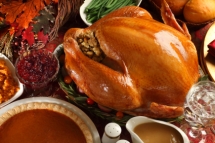 Invite your friends and family to Thanksgiving dinner with our automated holiday calls and text messages.
When is Thanksgiving 2011? On Thursday November 24, families will break out their traditional Thanksgiving recipes and have a feast with one another. After everyone has eaten entirely too much, most people will get a good night's rest and get ready to wake up bright and early for Black Friday 2011 sales. DialMyCalls wants to help plan both your Thanksgiving dinner and Black Friday sales strategy with our voice broadcasting system.
[click to continue...]
Sign up now and try our services for free!
Use the promo code DMCBLOG and get 25 free extra credits