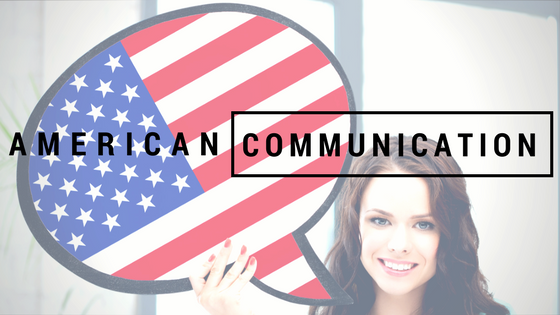 We live in an age with a diversity of different communication options available to us. With one device, we can call, text, IM, email, or video chat with almost anyone within seconds. But just because many options are available doesn't mean that many options are in use. Though most of us can admit to using multiple forms of communication on a regular basis, broad trends illustrate that some forms of communication are more popular than others - and those preferred methods are starting to evolve.
So what did 2016's activity say about the state of communication by Americans? And what can we expect to see in the near future?

Advantages of Understanding Communication
First, it's important to understand why communication trends are so important. When you understand how your customers are communicating with each other, you can:
Build a better marketing strategy - The first benefit here is obvious - when you know what medium your customers are using most frequently, you can make that medium your primary channel of communication. For example, if 90 percent of your customers use email frequently, email marketing is a must. Communication trends may also inspire new kinds of advertising campaigns that connect to your customers in different ways.
Improve your customer service - In a similar vein, you can use your customer communication insights to improve your customer service strategy. For example, if you know your customers strongly prefer phone conversations to other mediums, you can ensure your customer service line is always available, with better trained staff to address customer concerns over the phone.
Better understand and serve your customers' needs - You can also use communication information to create better, more accurate customer personas. Then, with your customers better described, you can create better products, improve your services, and adjust your approach to better serve your customers overall.
[click to continue...]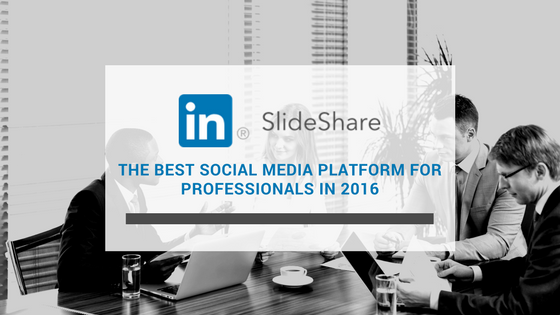 Acquired by LinkedIn in 2012, SlideShare has become one of the most useful social media platforms ever created for professionals. SlideShare allows users to share information in the form of PowerPoint presentations, PDF documents, infographics and videos embedded from YouTube.
The user interface is easy, providing the option to either click or scroll through the pages of each document with easy to see arrows, and a static page counter that lets you know what page you're on. And, with the ability to go full screen with one click, you can view each presentation in its full form.
Not Your Usual Social Media Platform
Although it's built for professionals, SlideShare is considered a social media platform - but it's much different than what you're used to.
While Facebook, Twitter, and Snapchat are built to facilitate social conversations, SlideShare is designed to facilitate the exchange of information.
The Merriam-Webster dictionary defines "social media" as "forms of electronic communication... through which users create online communities to share information, ideas, personal messages, and other content."
SlideShare meets this definition to a tee, with one difference. The SlideShare community focuses on content and information first and conversation (including engagement) second. For example, this presentation on how to setup a school notification system is perfect for SlideShare, yet unlikely to be found on Facebook.
Slideshare Retains Some Social Familiarity
Although it's different than Facebook and Twitter, there are some familiar social features you'll find on SlideShare. For example, in addition to accepting comments, each document can be "liked" and shared on Facebook, LinkedIn, Google and Twitter.
By allowing users to comment on each upload, SlideShare encourages the conversation to stay relevant to the uploaded file.
Check Out Our 'Rank Your Favorite Social Media Platform of 2016' Infographic Now!
You can also view the statistics for each slide that tell you how many people have viewed, liked and embedded each document. These statistics are a great measurement tool for businesses using SlideShare to reach more of their market.
Perhaps the best feature of all is the "notes" section, where the document creator can publish notes for each slide to summarize and provide credit where it is due.
How You Can Use Slideshare
Let's say you're a brilliant problem solver and you've created a beautiful PowerPoint presentation on how to solve someone's problem. You want to share it with the world, but you can't embed PowerPoint presentations on your website, you know that no matter how much traffic you get, people aren't going to download a PowerPoint.
To make your presentation available to the world, you can upload your PowerPoint presentation to SlideShare where it will be available to everyone in a normal presentation format.
Once your presentation is uploaded to SlideShare, you can embed your presentation on your website just like you're used to embedding YouTube videos. This will make your presentation available to people in the SlideShare community, as well as your regular website visitors.
Here are some more great ways you can use SlideShare for your business: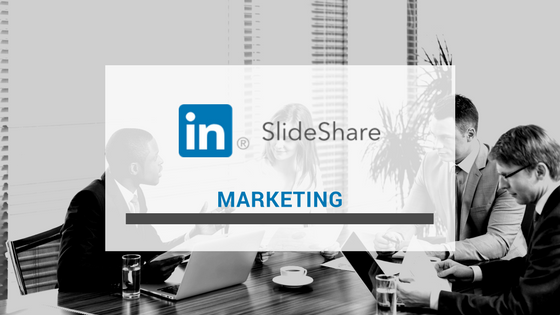 1. Market Your Business
If you're tired of posting endless marketing messages to Facebook that seem to go nowhere, SlideShare provides a unique opportunity to market your business in a more professional way. Because people come to SlideShare looking for high quality information, you can offer that here.
[click to continue...]
Social media has become part of our daily routine here in America and we decided to take a poll on the favorite social media platform of 2016. Facebook and Twitter have been around for quite some time but new players in the social media game are quickly becoming the platform of choice by Americans. Find out which social media platform was used the most in 2016 with our 'Rank Your Favorite Social Media Platform of 2016' infographic.
What social media platform did you use most in 2016? DialMyCalls.com recently conducted an online survey to find out what social media platform was preferred by Americans in 2016, the results are below: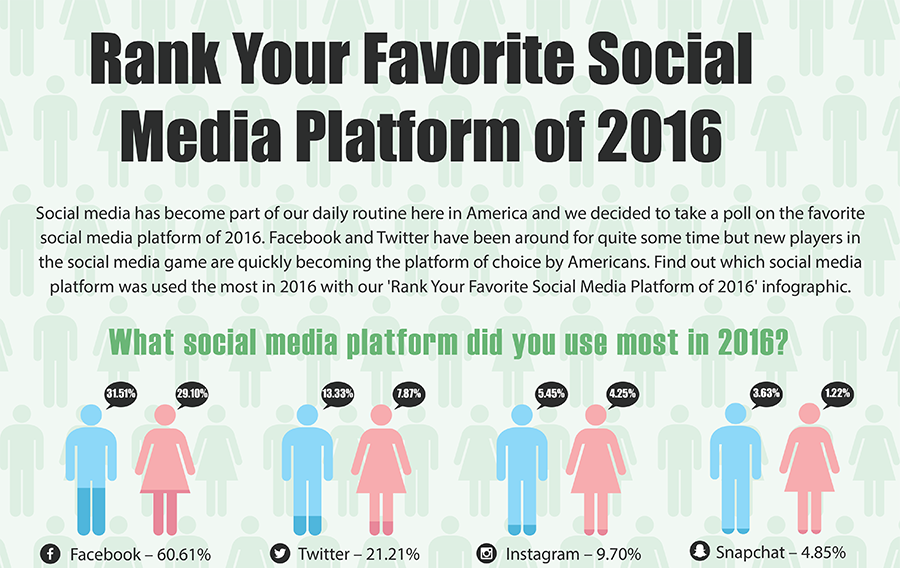 [click to continue...]
Sign up now and try our services for free!
Use the promo code DMCBLOG and get 25 free extra credits