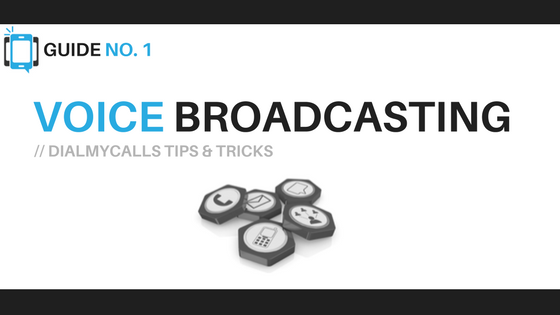 DialMyCalls is an easy, convenient way to send out mass phone calls. In just a few clicks, you can record your message and send it to hundreds or even thousands of people. This guide will walk you through the basics of sending out a voice broadcast with DialMyCalls.
Sending Voice Broadcasts with the DialMyCalls Web App
DialMyCalls makes sending out a mass voice message surprisingly easy. Rather than painstakingly calling people one at a time — a tall order when you have hundreds or even thousands of numbers — you can call all of your contacts at once. It's fast, cost-effective, and capable of reaching thousands of contacts per minute. Whether you're sending out reminders to middle school students' parents, or contacting customers who've provided their phone numbers, voice broadcasting can be a very powerful communication tool.
In just a few simple steps, you can send out your very first voice broadcast.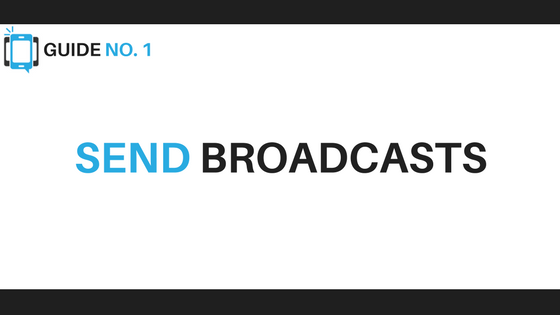 Send Your Voice Broadcast
Sending a message with DialMyCalls is quite simple. First, you'll need to record your voice message. You can also store pre-recorded messages in your account, which you can use any time. After you've recorded the message, it's time to choose which contacts it will be sent to. Your contact list can be imported from a CSV or Excel file in just a few clicks, so you won't have to manually re-enter the information.
You can also edit your Caller ID info, as well as designate a future time at which the voice broadcast will be sent. Then, you're ready for DialMyCalls to send out your phone call.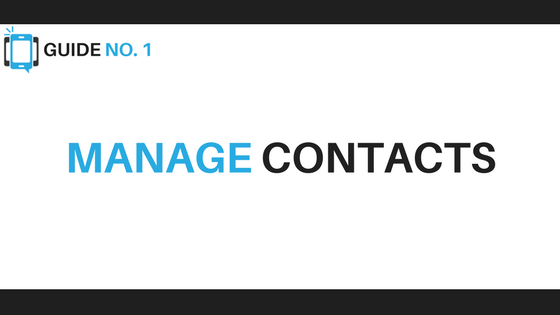 A voice broadcast needs recipients, of course, which is where your contact list comes in to the picture. In the DialMyCalls web app, you'll see a "My Contacts" tab. This is where you can upload, enter, store, and organize hundreds or even thousands of contacts.
You'll see contacts organized into two tabs: "Individuals" and "Contact Groups". This allows you to segment your contacts into different groups, who may need to receive different messages from you.
Along the top of the contacts landing page, you'll see four options: "Add People", "Upload Contacts", "Quick Add Numbers", and "Create Groups".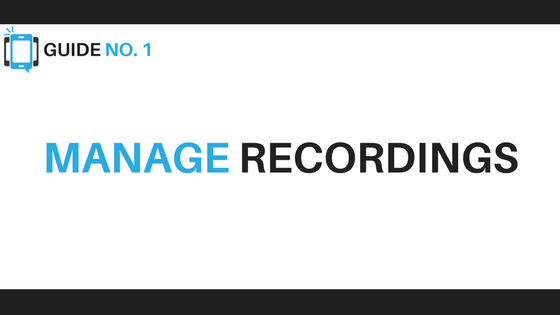 Manage Your Recordings
You can choose from three different options for creating new recordings: "Record Using a Phone", ".MP3 or .WAV Messages", "Text-to-Speech Tool", and "Phone-In System".
To record over the phone, simply enter your phone number and you'll receive an automated phone call from DialMyCalls. When you answer it, you'll be prompted to record your message – his is the recording option that most DialMyCalls users prefer.
Many larger organizations, which are likely to have professionally recorded messages, prefer to upload the recording as a .MP3 or .WAV file. There is also a text-to-speech option which generates an audio file of a male or female voice from text that you type in. This is often a faster process than recording your own voice.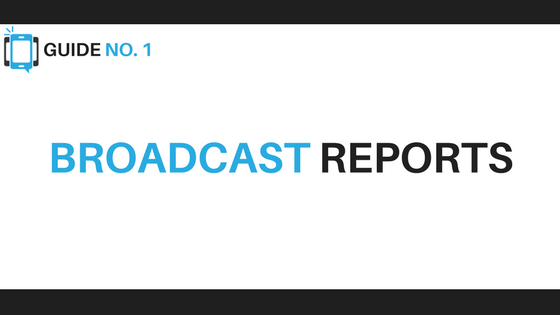 Interpret Your Voice Broadcast Report
After you send out a voice broadcast with DialMyCalls, the program will generate a broadcast report. The report shows you which messages were or were not received, helping you pinpoint defunct phone numbers and see whether any of your calls went to voicemail. You can see stats and a corresponding pie chart, as well as an individual breakdown that displays whether each individual recipient received the message successfully.
The reporting feature can help you prune your call list to remove defunct or inaccurate numbers.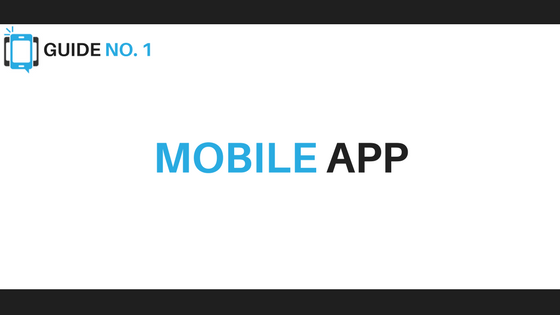 Using the DialMyCalls Voice Broadcasting Mobile App
Along with the web app, accessible through your browser, DialMyCalls also has a free Android and iOS app for mobile devices. When you're on the go, you might not have time to sit down at a laptop or desktop PC to record and send your voice broadcast. That's why there's a convenient mobile app available for both Apple and Android smartphones and tablets.
Currently, the app is already on version 3.0, and over time, it's acquired a bunch of new features to make it even easier and more convenient to use. The user interface is more streamlined than ever before, and in-app purchasing makes it easy to get the credits you need on the spot. Plus, you can use your phone or tablet's microphone to record your voice messages, and you can access full broadcast reports.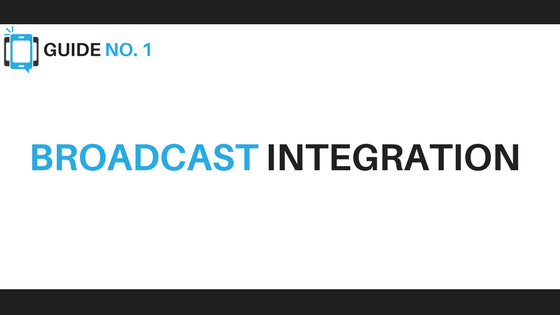 Integrate DialMyCalls Voice Broadcasting with Other Software
Along with using DialMyCalls via browser or mobile app, the software also has an API that enables integration with a wide variety of other commonly used software platforms. One of the most popular ways to take advantage of DialMyCalls integration is with MailChimp, the leading software for promotional email messages.
In your MailChimp account, you can create a custom API key for DialMyCalls. This syncs your contact lists between the two platforms, importing your MailChimp information into your contact list on DialMyCalls. In your DialMyCalls dashboard, you can then enter the custom API key for MailChimp. Now, your MailChimp contacts will appear, and you can choose which lists you want to sync into DialMyCalls.
DialMyCalls also offers a voice broadcasting API that can integrate with other programs as well. You can use the API to retrieve account details, add and verify caller ID information, create outgoing call broadcasts, add contacts to contact lists, and much more. This makes it easy to keep all of your contacts synchronized between various communication software, whether you're reaching out to customers or contacting your employees.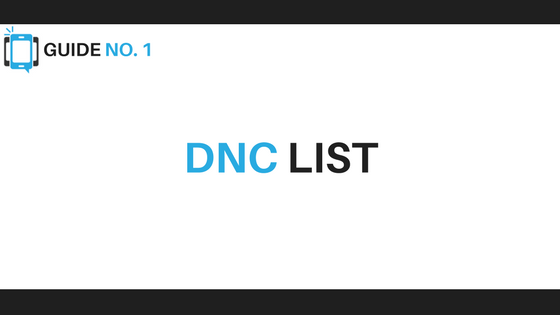 The Do Not Call List
As you probably know, Do Not Call lists are a popular way for people to opt out of receiving promotional messages from various companies. If a customer wishes to opt out of your DialMyCalls broadcasts, they can add their number to our Do Not Call list. Once they enter their phone number, they will not receive any messages at all that are sent through DialMyCalls. They can remove their information from the list whenever they want to. You are also able to add the "Push To Opt-Out" feature to your call broadcast which allows your recipients to push a key on their phone to be added to your own Do Not Call list.
Voice Broadcasting Made Easy
Why painstakingly call dozens or hundreds of people manually, when you can reach all of them instantly in just a few clicks? DialMyCalls makes voice broadcasting easier than ever before, whether you're messaging twenty employees or ten thousand customers.
To get started, you can sign up instantly for a free basic account to try out the service. If you need more horsepower, we offer both monthly packages, and a pay as you go option where you can purchase credits as you need them. Reaching people has never been easier.
← Previous Article
Next Article →
Sign up now and try our services for free!
Use the promo code DMCBLOG and get 25 free extra credits