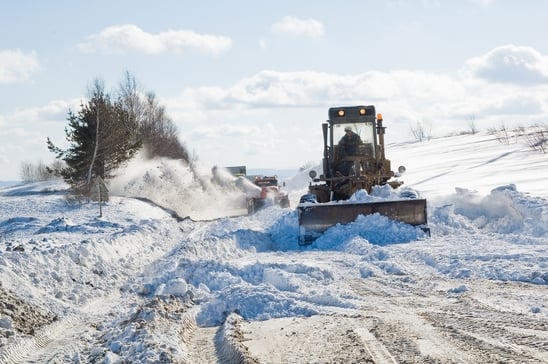 Disaster recovery should be a two part process, with the emphasis being on the first. If you focus on how to react to disasters before they occur then the second phase, recovery, will be easier. After the surprisingly harsh winter in 2013-2014, many towns and municipalities got a wake up call as to how inefficient their emergency notification systems really were.
To avoid this scenario again, get your plans in place now for how you will keep your citizens and employees safe this winter and get your town back up and running fast after a winter storm.
Organize
Before getting started on a disaster recovery plan get together with leaders in your community to assemble teams to focus on the different areas. This should include police and fire chiefs, a school board member and principals of area schools plus administrators from your local hospitals. All of them will have valuable information to share on how your community can better handle a disaster. Organize them into teams to help you create an effective and easy to execute disaster recovery plan.
Risk Assessment
The first part of your planning involves risk assessment. This means identifying all of the potential problem areas first and then prioritizing which need immediate attention. Each of the teams will have their own risks that were identified and need to be addressed. For example, the fire chief may report that his fleet is not equipped with tires suitable for icy roads, while a school principal may point out that they need to replace some windows. Identifying these problems beforehand and remedying them will better prepare you for an upcoming disaster.
Communication
Look into how you are able to communicate with your firehouses, police stations and other essential entities during a disaster. Are you able to stay in touch continuously or do you have to wait until their return for updates? This can be problematic, especially during a disaster. Change your current communication system to an automated emergency notification service. This works with cell phones and/or landlines and will allow you to relay important to more than one person or group at a time.
For example, with a service like DialMyCalls, you can send an SMS text message to your entire emergency response team at once. They in turn can either call you back directly at a number the server provides or send you a message. This saves you the time of having to make individual calls while giving them the time they need to help the community.
This can also be used to give the community important information as well. If you store their personal contact information in your account you can send messages about school closings, road closings and power outages. This can make sure that everyone is updated before, during and after the disaster.
Provision Preparedness
One aspect of disaster recovery that is often overlooked is getting supplies into your community during the aftermath. This does not just include things like food and water, but also gas for emergency vehicles and medical supplies. Have as part of your plan a system in place to make sure that these stores are always at a level that can sustain your community for a few days after a disaster.
Maintaining a safe community is your top priority and needs to be considered for all types of situations. Take a hard look at the way in which yours operates, identify the weak spots and improve on them today to be better prepared for what may happen tomorrow.