Understanding E-Rate Discounts and How Your School May Benefit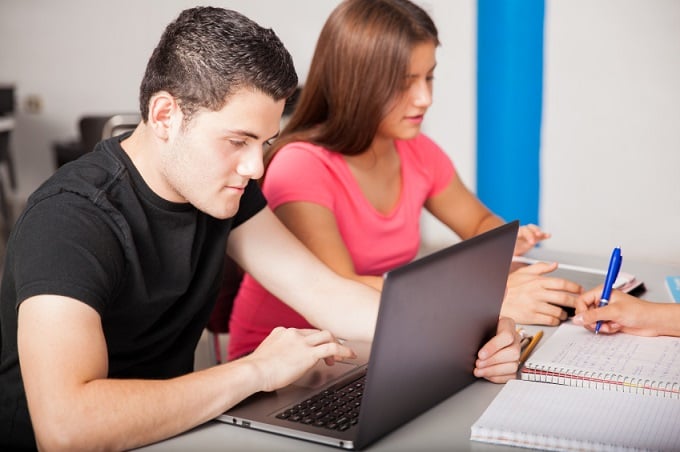 Since 1998 E-Rate has been ensuring that every school-aged child is getting the full benefit of having internet access inside of their schools.
What are E-Rate Discounts?
E-Rate was developed by the Federal Communications Commission, or FCC, in 1997 as a way of providing internet access and other modern communication technology to libraries and schools across the nation. Each year $2.25 billion is spent to ensure that every American has the benefit of new information technology.
The E-Rate is able to accomplish this by providing discounts of up to 90% on the tools needed to set up telecommunications and internet access inside schools and libraries.
Who is Eligible for E-Rate?
Any non-profit public or private school can receive that E-Rate discount as well as non-profit libraries. Priority is given to those schools that are severely behind in communication technologies.  In order to determine the amount of discount a school may receive officials will look at whether it is in an urban or rural area and the percentage of students who receive help from the National School Lunch Program. This guarantees that the neediest schools get the technological help they need first.
Services Eligible for the E-Rate Discount
There are a total of five funding categories that represent the communications services provided to schools and libraries that are available for the discount. They include:
Telecommunications Service: For a school or library to receive the discount for their telecommunications service, the company that is providing it must offer telecommunications service on a common carriage basis. This can include a company that is providing a variety of services as a package, including phone and internet.
Telecommunications: This allows for the school or library to purchase or lease the fiber optic cables necessary to provide internet access. Installation costs may also be discounted so long as it remains within the property line.
Internet Access: Discounts are applied to the basic conduit service that will provide the school or library with access to the world wide web, along with e-mail service. The platform the entity chooses for transmission is not limited and could be wired or a wireless service.
Internal Connections: The hardware required to connect the services to other rooms and classrooms in a school or publicly accessible rooms at a library is available with the appropriate discounted price. This would include items such as cabling and connectors, but it could also be applied to components such as routers that enhance the performance of the internet service. Basic computer equipment and software would also fall under this category.
Basic Maintenance: A technical support contract is allowed for the basic maintenance of all qualifying internal connections. The discount will only be eligible if it is presented as a maintenance agreement or as part of a contract.
These five categories are listed in the order of priority as set out by the FCC. Discounts will be allocated first to those schools and libraries that are lacking the basic telecommunication services needed to enhance the education of the student body.
Earlier in 2014, the FCC made an announcement that for the next two years it will infuse the E-Rate fund with an additional $2 billion to help get schools and libraries up to speed with wireless broadband internet access. In addition, the three top telecommunications providers in the nation are each offering an additional $100 million to the cause. The goal of the FCC is to ensure that within the next 5 years, 99% of all American students will be benefiting from access to high speed internet connections.
As the program moves forward into this next phase it is apparent that there is a strong commitment to keeping educators supplied with the most up to date technology as possible. Thanks to this funding program, schools can look forward to major updates in their telecommunication systems in the next couple of years.