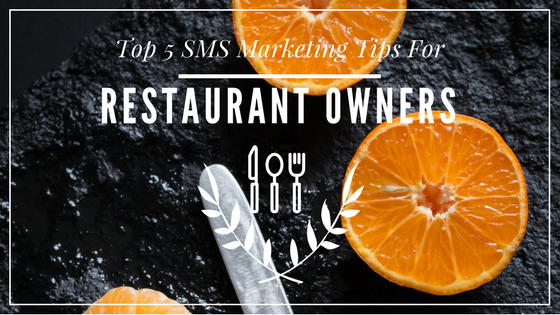 SMS marketing is, to put it lightly, a revolution in the world of marketing, especially for restaurant owners. The numbers behind SMS marketing are staggering. Over 98% of all SMS messages are opened, and a vast majority of these messages are opened within minutes of receipt. In addition, 44% of all people have opted into at least 1 SMS campaign - so it's clear that consumers are willing to share their phone number if they trust a business with their information.
Compare this to email, which usually hovers around a 25% open rate, and the benefits are clear. SMS messaging offers a way that companies can get in touch with their customers immediately and effectively - making it absolutely indispensable for restaurant owners.
Setting up an SMS messaging campaign can be quite easy too - modern tools like DialMyCalls feature an intuitive user interface that makes it easy to organize your contacts, lists of phone numbers, and custom messages.
So if you're a restaurant owner looking to take your business to the next level, read on - and see 5 ways that you can take advantage of advanced SMS marketing from DialMyCalls.

1. Send Lunch Specials
One of the biggest challenges facing restaurants is impulsivity - most people don't really think ahead about where they want to go to lunch. When lunchtime rolls around, they'll just do a quick poll of their coworkers, or head to one of their regular spots. There's not usually a whole lot of thought or consideration involved - and if they don't remember your restaurant, they just won't go there.
However, if you send out specialized, custom lunch specials with coupons to your loyal customers at lunchtime, they're much more likely to remember your restaurant - and take advantage of the special offer.
The more a person eats at your restaurant, the more likely they are to come back - so sending lunchtime reminders and special discounts is a fantastic way to build up your customer base.

2. Promote Special Events and Offers to Regulars
People like to feel special - that's just a fact. And if you have a list of regulars at your restaurant - people who have been eating at your establishment weekly or daily for long periods of time - you should consider rewarding them! They'll love you for it, and they'll spread the word about your restaurant to your friends.
Using DialMyCalls, you can set up a specialized list of your most valuable customers, and send them promotions and special offers. You can offer them discounts on their favorite dishes, or rewards for bringing friends to your restaurant.
Whatever your offer may be, make sure they realize that it's exclusive - and that normal, everyday customers don't get these same offers. This will increase brand loyalty, and make your best customers feel more valued.
[click to continue...]
Sign up now and try our services for free!
Use the promo code DMCBLOG and get 25 free extra credits