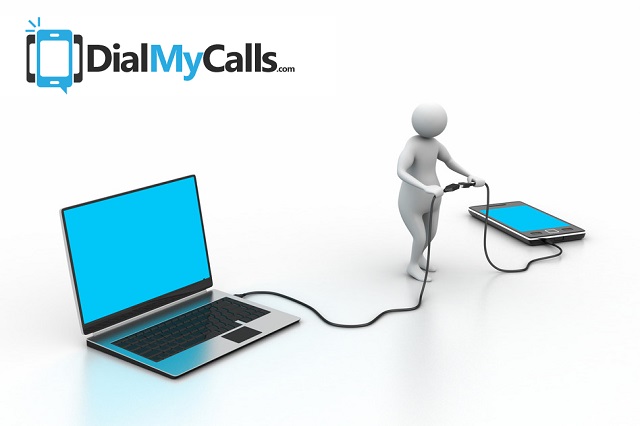 The very definition of emergency implies that it will come up at the most inopportune time and when you least expect it. When you have the DialMyCalls mobile app already loaded on your iPhone or Android it won't make a difference where you are when impending disaster looms, you will still be able to broadcast your emergency message to everyone in your contact list.
Voice and text message broadcasting is a great tool to have when you need to quickly get in touch with multiple people right away. Communities, schools and businesses are all using DialMyCalls to alert their members and staff about imminent emergency situations and how to react to it. Now with it available as a free mobile app, your DialMyCalls account can be accessed quickly no matter where you are when you first get the news.
[click to continue...]
DialMyCalls now offers the ability to send text messages right from your mobile phone with our brand new iPhone app - it's completely free to download in iTunes.
Members, new and old, have a great new way to utilize the power of DialMyCalls' voice + SMS broadcasting service - a completely redesigned iPhone app! The newly revamped app has one major addition in version 2.0 - SMS broadcasts are now available on the go.
The free iPhone mobile app offers members the ability to login to their account, create a text message, select a list of contacts, whether it be 10 or 10,000, and then send that message to everyone instantly - you no longer have to use the web-based admin to send out your SMS broadcasts.
Setting up a text message using the DialMyCalls iPhone app only takes a couple of minutes - let's take a look at just how easy it is below:
DialMyCalls iPhone App
Step One: Login to the DialMyCalls iPhone app with the email address and password that you used when you signed up for a free account - if you have not already done so, Create A Free Account Now!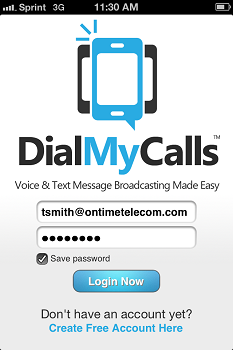 [click to continue...]
Sign up now and try our services for free!
Use the promo code DMCBLOG and get 25 free extra credits