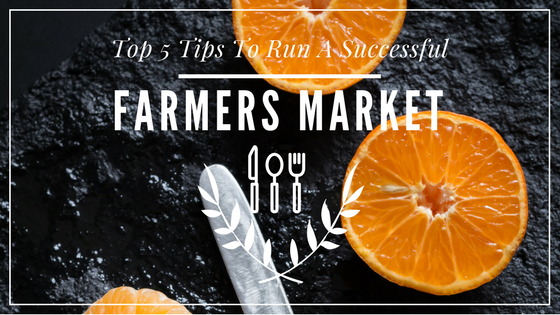 Fall 2017 Update: We have added a few suggestions to help celebrate the change of seaons at your local farmers market.
Are you interested in running a farmers market? Farmers markets are awesome ways to help the community connect, provide people with high-quality local food, and have quite a bit of fun while doing so!
Running a successful farmers market isn't easy. It's a lot of work - and though the rewards are great, you should know some of the basic rules about running a successful farmers market before you get started.
We here at DialMyCalls have compiled a quick list of 5 tips that will help you organize, run, and manage a successful farmers market! Whether you're a market manager, or just interested in farmers markets, read on, and learn about these secrets to success!

1. Coordinate With Local Farmers, Consumers, and the Community
This is the first - and most important - step to running a successful farmers market. You need to balance the goals, objectives, and needs of each group to ensure that each one is satisfied.
Farmers - It's important to choose a time and a season that works well for local farmers, and will allow them to sell their food to consumers for a long period of time, and at peak freshness. You also need to choose a time for the farmers market that fits their busy schedule.
Consumers - Consumers will want a wide variety of locally grown, fresh foods, a diverse selection of goods, and prices that are reasonable.
Community - The community at-large should be involved with the process of planning a farmers market. The input of community leaders, town officials, and committees should be taken into account when planning a farmers market, to ensure maximum positive effects on the community.
By balancing these 3 factors, you can be sure that your farmers market will succeed!
[click to continue...]
Sign up now and try our services for free!
Use the promo code DMCBLOG and get 25 free extra credits