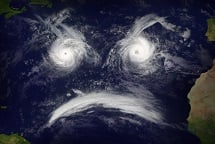 DialMyCalls.com offers automated weather alerts for its members to prepare for hurricane season 2013.
The 2013 Atlantic hurricane season will officially begin on June 1, 2013 and according to experts, it's going to be an "above average" season this year. Philip Klotzbach and William Gray, meteorologists at Colorado State University, predict 18 storms, nine of which will strengthen into hurricanes. (
Source
:
ibtimes.com)
[click to continue...]
Sign up now and try our services for free!
Use the promo code DMCBLOG and get 25 free extra credits