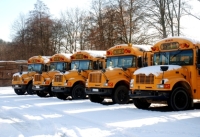 Use the power of DialMyCalls to send out thousands of automated snow day phone calls with the click of a button.
Snow days are critical for students as well as for the parents, particularly during extreme winter weather conditions. Problems arise when many parents or guardians are unable to get an announcement, notification or alert message, which should be done by school authorities. When alerts about the weather that are not received by the people affected by these conditions, this results to confusion, panic, unpreparedness, anxieties and sometimes cases of accidents. DialMyCalls has changed all of that by offering an extremely easy-to-use and effective mass message notification system.
[click to continue...]
Sign up now and try our services for free!
Use the promo code DMCBLOG and get 25 free extra credits