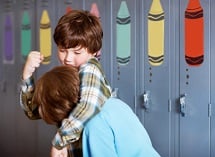 Bullying in schools has become an epidemic in the United States as the statistics mentioned below will show - it's time to take a stand and explore a unique method of prevention.
Statistical data that has been acquired over the past couple of years depict that bullying in schools is on the rise. Several task forces have been created in an effort to prevent bullying and raise awareness on the emotional, physical and verbal abuse that happens daily while children attempt to receive an education at school.
Campaigns such as StopBullying.gov are educating the nation regarding bullying with statistics, warning signs and prevention methods but it still needs to become a more important topic than where it currently stands on the national agenda - bullying is causing irreparable damage to our future generation and it needs to be stopped.
[click to continue...]
Sign up now and try our services for free!
Use the promo code DMCBLOG and get 25 free extra credits