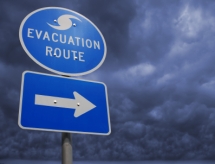 Tropical Storm Ophelia is steadily strengthening out in the Atlantic Ocean and DialMyCalls wants you to be prepared should it make landfall in the United States.
DialMyCalls knows a thing or two about hurricanes as we are located in Jupiter, Florida and we know that being prepared is vital. With Hurricane season at its peak, Tropical Storm Ophelia will most likely strengthen before it threatens to hit the United States and our text message alerts can help you, should the storm make landfall in your area.
[click to continue...]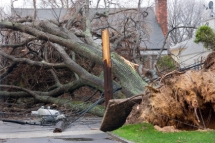 Let's take a look at just how our service can be used for emergency response notifications and as a Resident Notification System for small communities.
Resident Notification System
Severe weather can strike in an instant and DialMyCalls wants everyone to be prepared. A key to ample preparation time in lieu of a disaster are proper emergency response notifications. With our Resident Notification System, communities such as those hit by the horrific tornadoes in Alabama could send out a mess voice / text message to every single person in the community, alerting them of imminent danger instantly.
[click to continue...]
Sign up now and try our services for free!
Use the promo code DMCBLOG and get 25 free extra credits