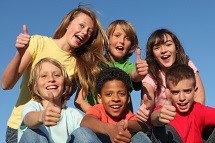 DialMyCalls helps Summer camp counselors keep in touch with the parents of the children attending via an automated alert system.
Summer is just around the corner and all across America parents are making last minute preparations for their kids' summer camps. Counselors and staff are also eagerly awaiting to entertain all of the children who have signed up for camp which in the United States is over 10 million per year - that is a lot of kids!
[click to continue...]
Sign up now and try our services for free!
Use the promo code DMCBLOG and get 25 free extra credits