The DialMyCalls development team is constantly working on adding new features and improvements to our mass notification system. This month (May 2017) brought a plethora of changes which include a new customer support chat system, UI improvements and the addition of enhancements to several of our existing features. Please take a few moments to take a look at the current changelog below --- this changelog will be updated throughout the month:
May 22, 2017 --
Intercom chat button is now located on right side of website.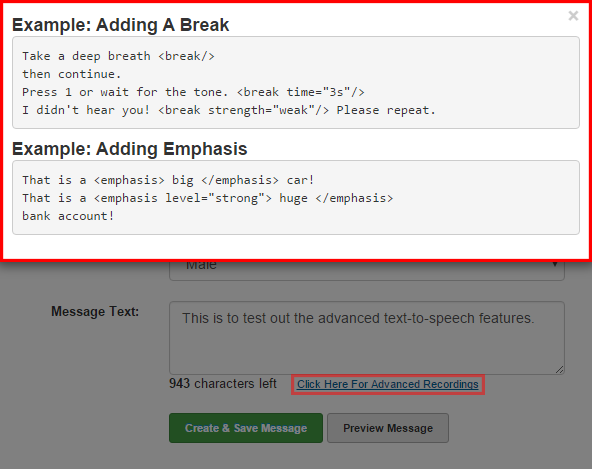 (Click image to enlarge)
Text-to-Speech has received its second improvement this month. Customers are now able to click on "Click Here For Advanced Recordings" to open a dialog box that displays code that can be added into a text-to-speech recording to have more control over the playback. The examples displayed offer the ability to add pauses in recordings and also gives customers the ability to emphasize certain words.
[click to continue...]
We have recently upgraded two of our most popular features, text messaging and text-to-speech recordings.
Customers of DialMyCalls that are currently using version 2.0 can login and immediately utilize the two new upgrades. Your feedback is extremely helpful and has makes it possible for us to constantly make improvements to our mass notification system.
When utilizing text message broadcasting in the past, customers had to try and fit their important message into 117 characters - the days of trying to cut out important details from your texts are gone! Customers will now be able to send out text messages that are up to 157 characters in length as we feel that is a more appropriate length.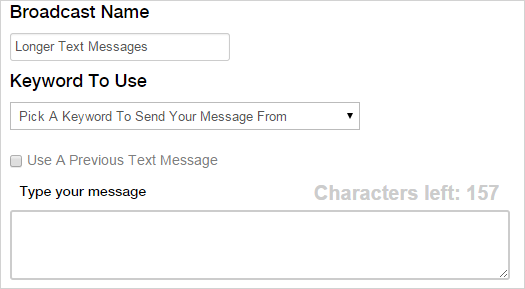 In addition to longer text messages, we have also upgraded to a new and improved text-to-speech recording tool. The old tool, while it worked, was not the quality that we were looking for which is why we decided to ditch it. Our new and improved recording tool has improved male and female voices as well as the ability to record a message in Spanish as well as English. Please keep in mind that if you choose the "Spanish" option that the message has to be typed out in Spanish.
[click to continue...]
Sign up now and try our services for free!
Use the promo code DMCBLOG and get 25 free extra credits