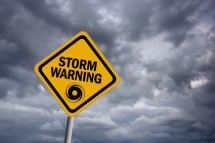 Tropical Storm Debby formed in the Gulf of Mexico over the weekend and has been slamming Florida with tons of rain and extreme weather.
Amidst the massive amount of rainfall that Tropical Storm Debby is producing, the extreme force of nature is also creating deadly tornadoes. It is said that at least one person has died due to the tornadoes that were spawned by the slow moving storm off the coast of Florida. With sustained winds now at 50 mph, Debby could quite possibly move ashore near the panhandle of Florida. What are Tropical Storm Debby Text Message Alerts and how could they help your community?
[click to continue...]
Sign up now and try our services for free!
Use the promo code DMCBLOG and get 25 free extra credits